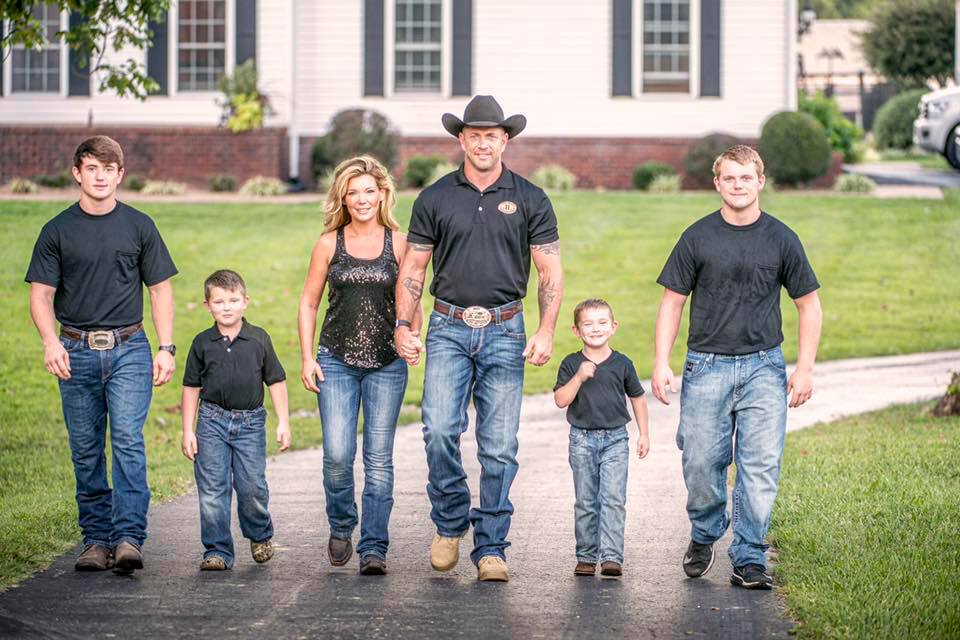 Josh Lyons has spent the last 25 years working alongside his father John to develop the world's most trusted horse training tools available today.  Josh's proven theory is used by people around the world, from the most basic rider to advanced professional trainers and clinicians. Josh has earned a place among the top trainers in the industry by applying a simple philosophy "Knowledge and motivation are the only tools you need to bring to the barn with you".
Josh excels as a mentor, clinician, and father. He is very passionate about reining and actively competes in the NRHA.  Josh is a very devoted to his lovely wife Jana and their four very active boys who are growing up to fast.  Josh has been riding, training, and developing horse training aids all of his life. Josh's equine career spans a wide variety of event, He has worked cattle on a ranch in Colorado, participated in the PRCA riding saddle broncs and team roping, he is trained in classical dressage, and has qualified for the open finals in the NRHA (National Reining Horse Association) futurity.
At the core of Josh's training program is a cruelty free, conditioned response training program that provides an in depth understanding for the horse while teaching the handler how to safely and effectively work with their horse. This "Trust not Trauma" approach allows the handler to become a trainer and the horse to respond in a positive way to cues given. This longstanding, proven approach provides confidence for the horse, the rider, and the trainer. Josh has been able to share his knowledge with thousands of people worldwide and he is committed to helping you and your horse.